A businessman's sales utopia "the perfect world where every person that reaches you is your prospect and is on the lookout for your products or services.
However, you know what they say "matches are made in the heaven! So, it's not easy for a business to find the perfectly matching customers.
Although there is not a perfect world for businesses but with the latest trends and cutting-edge technology your perfect customers can be tracked, contacted, and converted!
Being a digital marketer, you must be well-read about leads and lead management. To have a quick review, let's see what lead management actually includes:
1. Lead generation

2. Responding to customer inquiries

3. Generating customer data

4. Sorting the leads

5. Nurturing the leads
So, basically, lead generation is a whole lot on the platter of your sales rep! It's assuredly not a one-man's job.
If that is your problem – there is a good news!
The lead management has now extensively blended with the state-of-the-art technology resulting in online lead management solutions. And one such solution is presented by SoftProdigy in the form of our product "Lead Management Portal.
Regardless of what business you're dealing in, be it the IT sector, Real estate, Production, Management, or anything! We hear you!
Our Lead Management Portal is a one-stop-solution for all your lead management needs.
You get your clients, and they get your best services. We get satisfaction!
Modules of SoftProdigy's Lead Management Portal
1. Intuitive Dashboard
A very interactive dashboard of the portal helps you keep track of everything that comes under your lead management tasks and strategies.
All the updates related to your customers, team members, tasks assigned, tasks done, or pending tasks are received at the dashboard itself.
The user can manage the work and respond to the clients through this feature-rich dashboard made with a great UI design.
2. Lead categorization
One of the most complex tasks to do by a sales rep is Lead Categorization. There is a great deal of work and efforts involved in this task, if it's done manually or physically.
But with our Lead Management Portal, the categorization of the leads is nothing but a cakewalk.
The portal helps you categorize the leads on the basis of factors like Upcoming, Priority, Archived, etc. The categories are shown with different lists so you can have an easy access to the information, anytime you want!
3. Lead Allocation
Another typical task with lead management is the allocation of leads. If asked, any sales manager would agree to the fact that lead allocation comes with a number of hurdles and troubles.
But not anymore!
The allocation of leads has been made handier with our high-tech Lead Management Portal. Leads are allocated directly to the sales reps with the help of notes and due dates.
4. Role Based Access (RBAC)
Out lead management portal has been infused with the latest features of RBAC. The Role Based Access feature restricts the use of the software or application to only the authorized users.
Thus, only the users accredited to participate in your lead management program can have the access to the lead management portal. Other than that, no one can use the portal and so, high privacy is maintained.
There is also a provision of MAC (Mandatory Access Control) or DAC (Discretionary Access Control).
5. Assignment of Tasks
Our Lead Management Portal runs on a highly-advanced framework and so, it is very convenient to connect the teams together through this portal.
The lead managers or sales managers can simply assign the tasks to the representatives, as and when required.
You can also keep a track of the due dates, timelines, and progress of these tasks. Also, the to-dos can easily be managed with the ETA options. So, you can keep a track of all your lead management work in one place.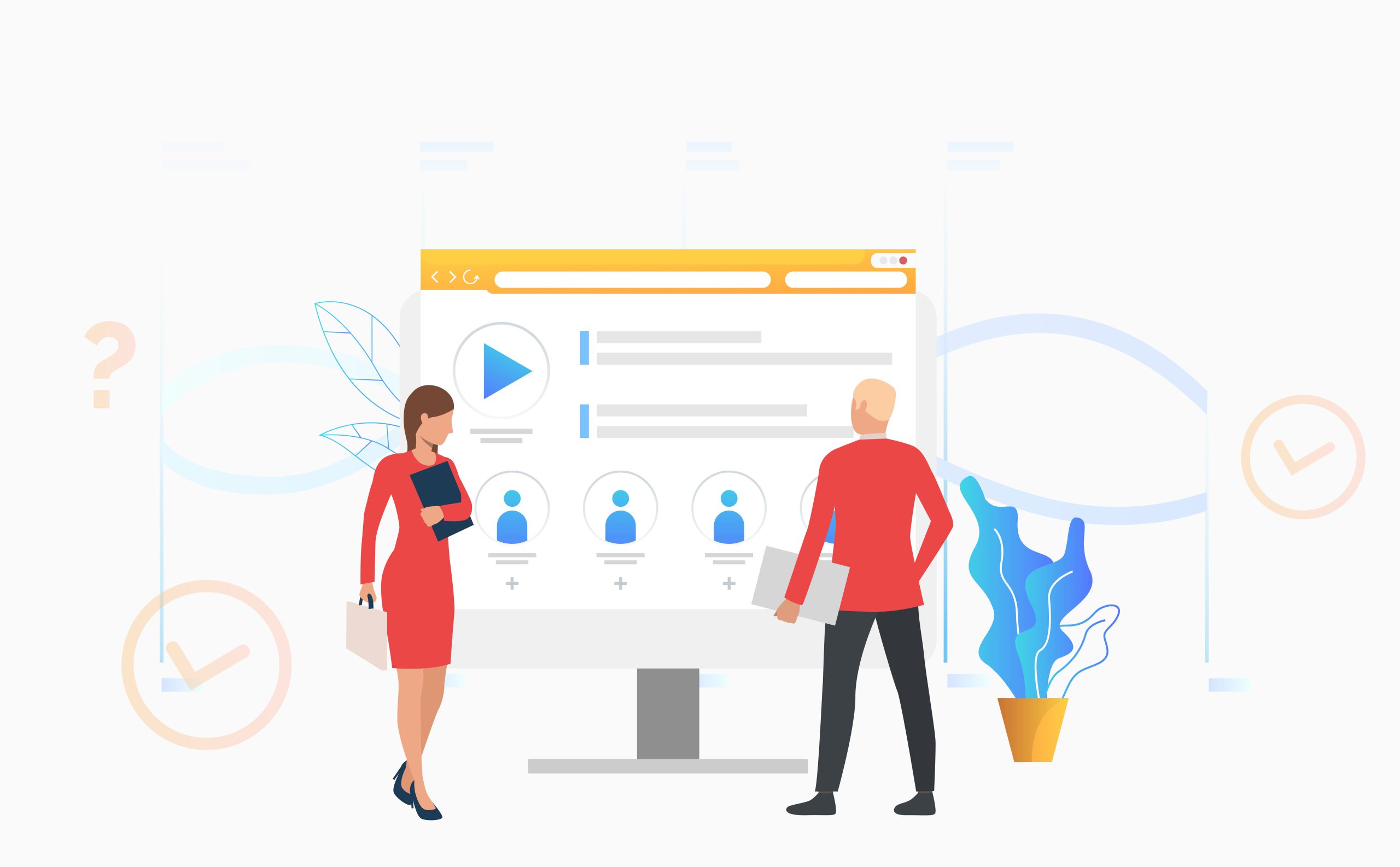 6. Manage Clients and Follow-ups
The best feature of our Lead Management Portal is that it makes the management of clients and follow-ups much easier.
The required details of the clients are kept in an easily-accessible manner so that you can browse through the names and types of clients with a great ease.
The follow up option allows you to plan a conduct to approach the leads/clients in a much organized manner.
7. View Client History and Request Type
Many times, not all the clients can be qualified as leads and so, close attention must be paid on what the client requests from you and where did they find you.
With the smart features, our lead management portal allows the sales rep to view the history of the clients and the type of request that they've made.
This way, you can focus on the right client and the requests that you can respond to!
Features of SoftProdigy's Lead Management Portal
1. Efficient Management
Having a tough time managing the teams, tasks, and customer appointments? With our Lead Management Portal, all of this is a piece of cake!
With 100% visibility of the things being done by the teams and team members at one place, you can keep an eye on everything.
With the interactive reporting, task management, and timeline management features, you can keep a complete track of the work assigned, the schedules, deadlines, appointments, and what not! Thus, boosting the production of your sales teams.
2. Easy-To-Use and Intuitive User Interface
The team of developers and designers at SoftProdigy have been battle-hardened for over ten years. So, when it comes to UI/UX design, they know what cards to play!
This expertise in web design and development can be seen in our Lead management Portal.
The software has all the required features, with easy-to-use set up, and a very interactive UI. So, your sales rep doesn't have to be a tech-head to learn how to operate the portal!
3. Developed On Angular JS
Angular JS is known to be one of the best web design frameworks available in the market and our lead management portal has been developed on this smart framework. Thus, you can rest assured that your lead management is made more interactive, easier, and feature-rich with our portal.
The Angular JS framework allows a better platform for plug and play. Our developers have thus, given a special thought to using Angular JS for the production of our lead management software that can be used with utter convenience.
4. Responsive Web Design
Responsive web design is not only the latest trend of web design, but it is also the need of the hour.
With an assortment of devices being used by the users, there is a great need of responsive web design. Taking a note of this dire requirement, we have made our lead management portal with a responsive web design.
With such a design, your sales/client rep or lead manager can simply manage the leads through any device that they're using.
5. Used By Multiple Customer Representatives
Not only your sales representative, but our lead management portal is made interactive for that of the other party too!
This portal can be easily used by multiple representatives of your customers so that you can handle multiple leads at a time. And all this, with very handy features for the users on both the ends.
Along with all these competent features, our Lead management Portal has been induced with a lot of high-tech modules that make your task of lead management easier and handy! Have a look:
With so many listed features and the best UI design, the Lead Management Portal by SoftProdigy is what can bring you close to your sales utopia. So, managing your leads is no more a pain, you can do it as smoothly as it comes out with SoftProdigy's Lead Management Portal. If your lead management is getting out of hand, get in touch with us, and we will come up to you with the best solution. Our house is full of veteran experts that will come to your rescue with some amazing solutions. So, what are you waiting for? If you're looking for the best Lead Management Solutions, SoftProdigy is your stop! Give us a nudge and we'll get back to you.