transformation is expected to hit a staggering valuation of $3.4 trillion by the end of 2026. Besides that, 74% of businesses consider digital transformation a foremost priority for them.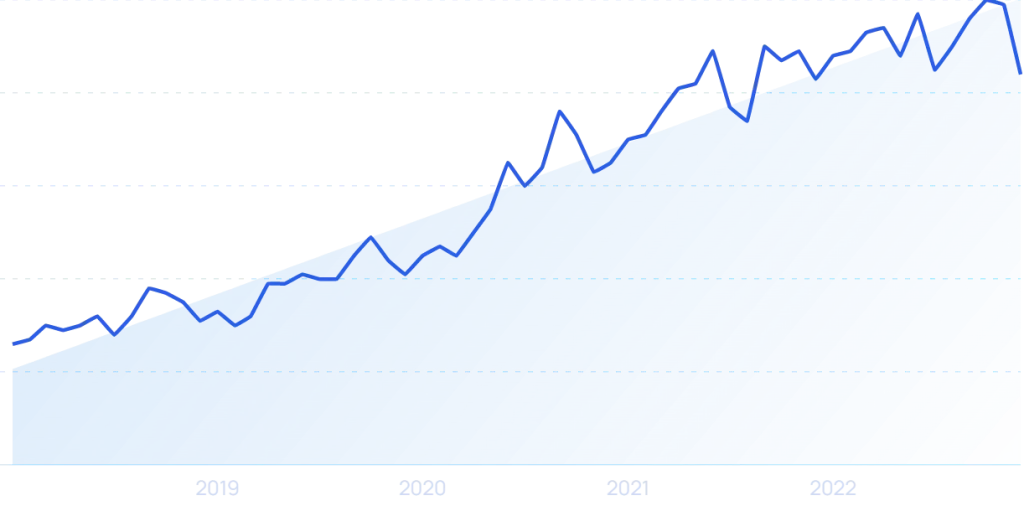 This has increased the demand for IT services, further fueling its prices exponentially. This is where offshore software development services come into the picture to address the issue of the supply and demand of software development services. In fact, 60% of businesses have outsourced software development in 2023.   
But what are offshore software development services all about, and how can they help your business? Let's dive into the details to get a better understanding!
What Exactly Is Offshore Software Development?
Offshore software development is a unique process of leveraging the services of offshore developers to meet a business's IT requirements. One can hire these developers for many different purposes, including software testing, development, upgradation, maintenance, porting, and much more. Businesses can also hire freelance software developers or a reliable offshore software development company based on their requirements.
It is further worth noting the distance between the business and the service provider is the primary difference between onshore and offshore software development services. As a result, the time difference between both parties becomes an important consideration in offshore software development. Regardless, businesses find a way to work out these differences, ensuring their operations run seamlessly without any complications.
Types Of Software Development Services You Can Outsource
When effective communication between both parties and the quality of work is at par, it becomes much easier to outsource different software development services. So, here are some of the best-known software development services you can consider outsourcing.  
● Mobile Development Services
Mobile development services are now in high demand, and outsourcing them can be highly beneficial for businesses. It is worth considering that mobile development services require many skills, experience, and unmatched coordination.
As mobile devices become more popular, they have created many opportunities for offshore companies to offer mobile development services. So, using these services to meet your business goals can benefit the business in the long run.
● Web Development Services
Effective web development requires great expertise and resources, making it challenging for most businesses to meet all their requirements. This is an area where offshore web development services can be very helpful for businesses of all scales.
You can hire a well-equipped development team to help you create the ideal web application without burning a hole in your pockets. You can even outsource all your web development needs or partial aspects of the development project to meet your needs easily. 
● QA And Testing Services
Quality assurance is one of the most important aspects of a successful software development project. A software solution has different components, modules, and parts that must work optimally to ensure an ideal user experience. Besides that, one must also spend on comprehensive software testing, which requires more time and effort.
This is offshore QA, and software testing services can be helpful for businesses in terms of saving resources without compromising on quality. As a result, this helps facilitate efficient testing while evaluating every aspect of the software development project. 
● UI/UX Design Services
User Interface (UI) and User Experience (UX) are two of the most important elements of software development. This makes it very important to ensure businesses leave no stone unturned on this front. Fortunately, offshore UI/UX design services can be very helpful on this front. 
This becomes even more important when you need your application to run on multiple devices without any complications. This means adapting to different aspect ratios and screen resolutions, making UI/UX design services a high-demand service.
● Customer Support Services
Almost every sizable business out there is known for outsourcing their customer services. This is an important aspect of software development since it helps get customer feedback and satisfy them. However, customer service can be highly resource-intensive in terms of training people and building robust infrastructures.
As a result, outsourcing customer services is an excellent alternative to save costs without compromising customer service quality. You can even consider outsourcing other aspects of customer service, such as post-release maintenance and IT consultations. This can benefit your business and provide employment to someone in need.
Advantages Of Offshore Software Development Services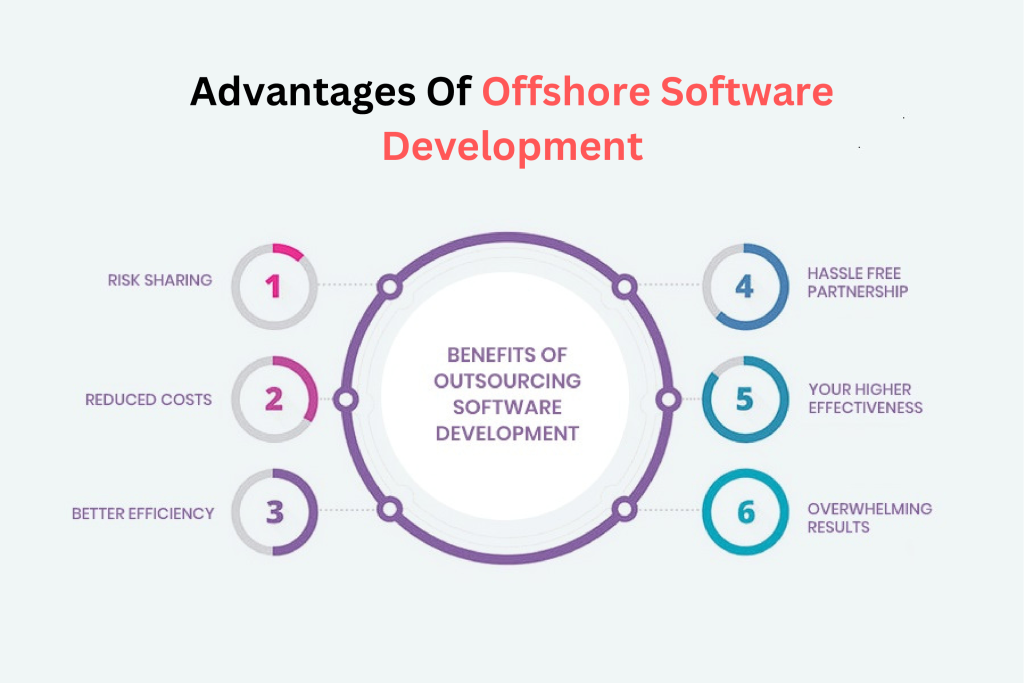 Offshore software development services are highly beneficial, making them a highly popular alternative for most businesses. Some of the best-known of these benefits include:
● Cost Savings
There is no denying that saving costs is one of the primary reasons why businesses choose offshore software development. Offshore software development can help you bring down your overall software development cost significantly.
Hiring and training an in-house team can be highly resource-intensive. On the other hand, an offshore software development company will already have the needed infrastructure and resources to meet all your needs. 
● Access To Task-Specific Expertise
Another great thing about leveraging offshore software development services is the ability to hire a scalable and dedicated software development team for the project. This scalable team will have experts to manage different aspects of the software development project.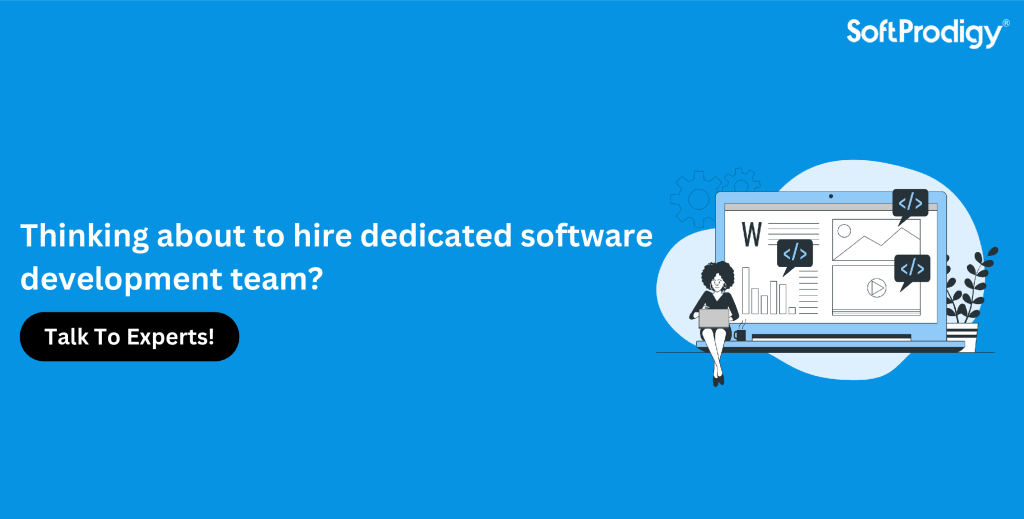 Following the completion of the project, you can consider scaling down the team based on your project's requirements. This will help you make better use of resources without hampering the quality and operability of the software.
● Ability To Concentrate On Important Tasks
Running a business means dealing with numerous aspects, including humans, business resources, and processes. As a result, it becomes challenging to focus your effort entirely on software development.
Hiring an offshore software development team with a project manager can simplify things for you. All you need to do is tell them about all your project requirements, and they will manage their team to meet your software development goals. This further allows you to focus on other value-driven tasks to grow your business.
● Efficient Software Development
Another significant advantage of hiring an offshore software development team is efficient development. Most offshore software development service providers already have all the resources for seamless software development.
This allows them to foster effective software development, enabling you to benefit from efficient time-to-market. Time is money in the business world, making offshore software development more important for competitive businesses.
How To Leverage Offshore Software Development Services?
Leveraging offshore software development services is much easier as long as you take the right approach. So here are some steps to help you out.
Step 1: Define Your Goals
Before you start looking for a reliable offshore software development company, you must clearly understand all your goals. This means asking yourself if you need a software development team to build the solution from scratch or if you are just looking to enhance existing elements.
Step 2: Choose The Right Offshore Software Development Partner
There is no shortage of businesses offering offshore software development services, so you must pick the right one. You must evaluate the company's past customer reviews, portfolio, and expertise. This will help you get an idea of their competence and help you hire the right partner.
Step 3: Pick a Working Model
There are different working models in the world of software development services, starting with the fixed price model, time and material, and the dedicated team model. Each model has unique perks and downsides that you will need to evaluate. This will help you pick the right model based on your business's needs.
Step 4: Pick The Right Communication Tools
Communication is very important in offshore software development, making it important to pick the right communication tools. Many reliable communication tools, such as Zoom, Miro, Slack, and more, help you facilitate seamless communication.
Step 5: Be Regular With Your Feedback
The last thing you need to remember here is the importance of your feedback. Feedback is important for ensuring the software development team meets all your requirements. If you find something is not on par with your requirements, you must inform the team.
Bottom Line
Offshore software development has been a very effective tool for businesses, helping them generate better profits without losing focus. This also helps businesses deliver quality solutions that meet their user's requirements effectively. So make sure you are mindful of the aforementioned information and use offshore software development services to your advantage. 
Frequently Asked Questions (FAQs)
Q.1. What are the benefits of offshore software development services?
A – Better flexibility, scalability, and cost-effectiveness are some of the best-known benefits of leveraging offshore software development services.
Q.2. What is the cost of offshore software development services?
A – The prices of hiring offshore software development services can vary based on the requirements of your business and the project.
Q.3. What is the biggest challenge in offshore software development?
A – Distance and communication are two of the most significant challenges with offshore software development services.